Managers worth their salt are always looking out for their company's best interests, seeking the best solutions to operational challenges to keep products flowing and workers safe. While fiscal responsibility is important, the least expensive "solution" may end up being the least effective when it comes to ensuring worker safety—and can end up costing more in the long run.
A petrochemical company recently asked Carbis Solutions to provide a quote for an equipment upgrade on a loading rack. The upgrade was needed to accommodate additional product handling and switching from tank trucks to ISO containers.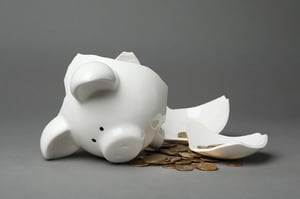 After submitting a proposal, we visited the company to talk about the parameters of the project and what else we could do to assist them. When we arrived, we encountered a challenge from the project manager, who questioned why we felt confident enough about obtaining their business to be onsite already. He indicated that our proposal was $10,000 higher than a competitive bid he had received from another company. His basic question was, "Why in the world would I want to spend more with you to buy similar equipment?"
Comparing Apples to Oranges
We explained that while the equipment appeared similar in nature, it was in fact quite different. After in-depth discussions with key stakeholders at the facility, we had discovered that the standard equipment we had been asked to quote on would require relocating existing piping. By safely modifying the equipment we were asked to provide, we could accommodate their needs without having to relocate the piping, accounting for the $10,000 cost differential.
The project manager verified this information and realized that not having to relocate the piping provided several major advantages, including $30,000 in cost savings; less down time as the loading rack would not be out-of-service as long; and more time for managers to focus on other key projects.
Not only did the company select Carbis to provide its safety equipment, the project manager indicated we would be their primary supplier moving forward. He was also kind enough to call his counterpart at one of the company's largest facilities in the country to recommend they sit down and talk safety with us.
The Carbis Way
Had the company gone with the "cheapest" option, it would have been far costlier for them in the long run, in both time and money. Optimizing the solution is the Carbis way. We always look beneath the surface and talk to our customers, to fully understand what they need so that we can deliver the most beneficial, cost effective solution possible.